How AlphaSights Saved Christmas
Maybe it's the eggnog or being in the city at Christmas time, but here at AlphaSights — we're feeling festive. The holiday spirit has drifted not only in the air but into our daily work. So naturally, we had fun imagining how a little help from expert advisors and the insights they provide could have altered the fates of beloved holiday classics.
Here are four times AlphaSights could've saved Christmas:

1. Charlie's journey to find the true meaning of Christmas could've been more efficient.
In 'A Charlie Brown Christmas', Charlie couldn't help but feel pessimistic about the materialism that surrounds the holiday. How can he enjoy Christmas if he doesn't understand what it's really about?
Had Charlie called AlphaSights, he would've quickly conducted expert calls with the three wise men — who witnessed the wonder of the holiday and understand the true meaning of the season. Charlie would have understood the greater purpose of Christmas and enjoyed a longer, more joyous holiday season. Maybe he wouldn't have had to waste his time bouncing from friend to friend, joining a Christmas pageant, and buying a dead Christmas tree!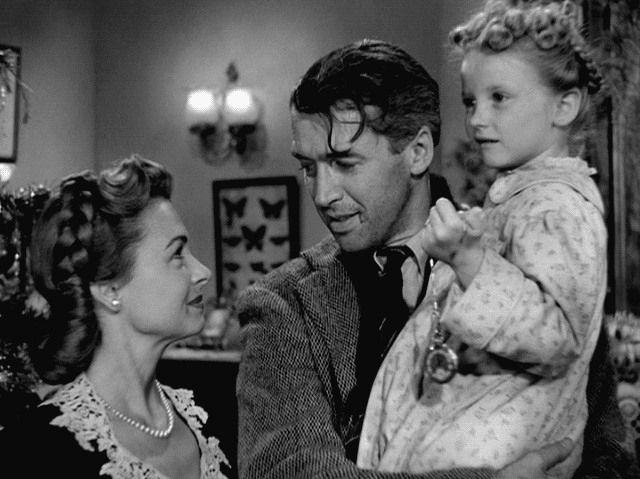 2. 'It's a Wonderful Life' could've been wonderful all along.
George Bailey always dreamed of going to college and traveling the world. He was going to do it all…that is until the infamous bank scare happened. His family business, Bailey's Building and Loan, struggled to stay afloat simply because they cared about the town and its people. Due to their financial challenges, George never got to leave Bedford Falls and instead spent his hard-earned money to save their business.
Had George called on AlphaSights, he could've talked to CEOs of other SMBs in the mortgage space to help him build a stronger strategy and make sure the bank would come out on top when challenges arise — all while helping those who need it the most. He could have engaged an expert for long-term advisory work or even hired one on the board, rather than leaning on Uncle Billy who lost a huge cash deposit because of a silly mistake. With AlphaSights' help, George could've saved Building and Loan quicker and had the wonderful life he'd always dreamed of.

3. Buddy the Elf's workaholic father could've had more time for family.
We all know the heartfelt tale of Buddy, the human raised by elves, who traveled past the sea of swirly twirly gumdrops to New York City in search of his father, Walter, who turned out to be a disgruntled and stressed publishing executive who wasn't all that eager to discover he had another son! After some bad company press, Walter struggled throughout the season to drum up a new children's storyline that kids would find appealing. The constant stress put Walter in an irritable mood, forcing him to spend time away from his family and resist getting to know Buddy.
If Walter had known about AlphaSights, he could have approached his problem in a number of ways. Walter could've connected with purchasers to get the true voice-of-customer and learned which stories appeal to his target audience. He could've outsourced the calls to former MBB consultants to save him even more time. If he needed a broader perspective, he could have asked AlphaSights to arrange a survey of 50 primary educators and experts on children's entertainment or 10 former Heads of Purchasing at top online book retailers to learn about key trends and the criteria people look for when buying children's books. All of this would have spared him from working with the terrible Miles Finch! With AlphaSights' help, Walter could've had the precious time to discover how wonderful Buddy was and found his Christmas spirit from the beginning. Maybe Santa's sleigh would never have fallen in Central Park in the first place…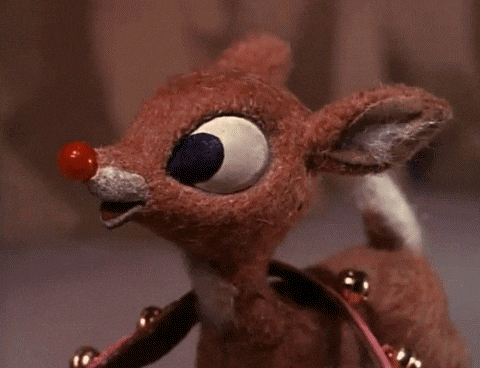 4. Santa could've fostered a welcoming workplace for Rudolph.
Rudolph's story is one that'll go down in history… but what if he didn't have to experience bullying to get there? Rudolph, a 'misfit' with his shiny red nose, quickly realized that he didn't belong as the other reindeers teased and left him out of their games. His parents even tried to hide Rudolph's differences from Santa, hoping that he could work on Santa's sleigh one day!
It's easy to see that Santa and his elf colleagues should've called AlphaSights to figure out how to foster a workplace that champions diversity and inclusion. It took Rudolph running off on a dangerous journey for Santa to realize he needed to give him a chance. Instead, Santa could have talked to five former Senior Global Diversity & Inclusion Strategists at top corporations and learned that differences boost workplace efficiency and strengthen culture. He would've learned how to have inclusive conversations from the start, that Rudolph offered a different perspective, and that he brought unique talents to the table.
.   .   .
Alright, alright. Our clients may not be Charlie, Buddy's dad, or Santa but the concept is clear. Don't ruin the holidays by drowning in research needs. If you have a question that needs an answer, a hypothesis that requires validation, or a knowledge gap that must be filled — contact us to learn how we can connect you to industry experts across the globe to help improve your next business decision.